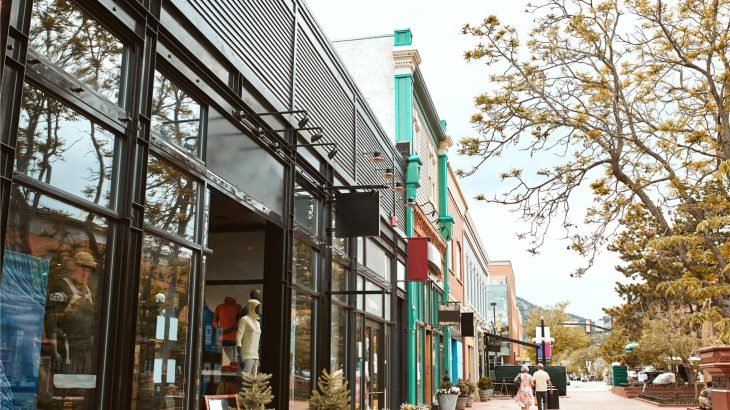 Everyone knows New Hampshire is the place to be for fall. Between the natural beauty and local traditions, those of us who don't have to travel far to be "leaf peepers" have it good this time of year. Let's celebrate by giving back to the businesses that fuel us while keeping sustainability at the forefront of their missions—and then take their values (and maybe some apple cider) home with us.
Eat & Drink:
When you visit this local business, you'll feel right at home—after all, the owners want you to feel like you're part of the family. Even better? They're taking the farm-to-table scene up a notch, using organic, non-GMO products that were grown either in an on-site greenhouse or locally sourced from businesses with sustainable practices. It's no surprise that they were recognized by the New Hampshire Green Hospitality Program and received a Good Food Award. If you find yourself in Jackson, NH, make sure to stop by to grab a bite to eat!
If a trip to a local winery is on your fall bucket list, look no further than LaBelle Winery. This local spot is a 2019 New Hampshire Businesses for Social Responsibility (NHBSR) Cornerstone Award winner. NHBSR says, "Sustainability was at the forefront of her mind when Amy began to design the winery. You will find these thoughtful considerations in the structure and how it's sited to capture the best use of the sun to the making and bottling of the wine." Stop by the tasting room for a fun afternoon outing.
The Margaritas restaurant chain is inspired by central Mexico, with its restaurants designed to offer a celebratory, getaway feel for guests. The chain started its sustainability efforts during the COVID-19 pandemic with the help of Eversource, Unitil and Liberty by updating kitchen exhaust hoods, switching to all LED lighting, installing an energy management system and more. Due to the success in its New Hampshire locations, the company plans to move its efforts to locations in other states next to further improve sustainability. So go ahead, pull up a chair and have a margarita or two—in the name of going green, of course.
Next time you find yourself in North Conway, make a stop at Cathedral Ledge Distillery, a local business that produces handcrafted organic vodka, gin, and whiskey and is housed in a classic timber-frame construction that is nearly 5,000 square feet and includes a tasting room for your enjoyment. New Hampshire Electric Cooperative worked with the business to install highly efficient heat pumps, all LED lighting, ten-inch poly insulation beneath the timber exterior and other energy efficiency measures to make sure the distillery is functioning at its best. That way, you can enjoy all your favorite spirits for years to come—and feel good about it!
A trip to the New Hampshire Seacoast wouldn't be complete without a stop at one of the state's favorite craft breweries—the Portsmouth Brewery, that is! This local spot is a prime example of how you don't have to start big to get started on energy efficiency. With the help of Eversource, the brewery's initial ventures into energy conservation focused on installing programmable thermostats, timers on lights and switching to a low-flow nozzle in the dish pit. So, grab the NH Beer Trail map and make sure to mark this spot off on your next visit!
Play & Shop:
It simply wouldn't be fall in New Hampshire without going apple picking—and indulging in a cider donut (or a dozen). Enjoy this feel-good fall activity and feel even better about supporting a business that supports sustainable farming. Their sustainability efforts minimize fossil fuel consumption and resulting emissions, thus reducing their carbon footprint. This is done by coupling energy-saving technologies, like the 39.78-kilowatt solar photovoltaic system installed in 2012, with sustainable practices, such as composting to diminish the need for chemical fertilizers, weeding by hand to reduce the need for herbicides and strategic crop rotation and companion plantings to naturally weed out pests without the need for chemical usage. Drop by for a pick-your-own experience, participate in a corn maze or stock up on goods to fill your pantry. No matter how you choose to support this local business, you're in for a treat!
From organic clothing to houseware and fair-trade gifts, Bona Fide Green Goods provides "a little bit of everything for sustainable living." As a member of New Hampshire Businesses for Social Responsibility, their goal is to encourage other businesses and community stakeholders to become more engaged in corporate responsibility. They achieve this through networking, sharing best practices and advocating for sustainable business practices. So next time you're looking to get out to do a little shopping, stop by this boutique located in the heart of Concord, NH, to make an eco-friendly purchase you can feel good about.
Small changes can make a big difference when it comes to sustainability. Just ask Amanda Deveau, owner of the Arthur Murray Dance Studio in North Hampton, NH. She's on a mission to change people's lives through dance, and that means staying open late—and leaving the lights on longer. With a simple lighting upgrade from Eversource, she was able to improve performance both within the studio and on her energy bills. Next time you're in the area, drop by for a class. Whether you want to prepare for a wedding, nightclub, corporate event or family gathering (or even just to learn a new skill), they have you covered!
Looking for educational fun for the whole family? Take a trip to the Squam Lakes Natural Science Center in Holderness, NH! With activities from a live animal exhibit trail and hiking to different types of cruises, there's something for everyone. Plus, you'll feel even more fulfilled knowing you're supporting a sustainable business! With the help of New Hampshire Electric Cooperative, the center installed LED light fixtures and two energy-efficient heat pumps that provide heating and cooling for the building without the need to burn fossil fuels.
Stay:
Want to say you've stayed at "NH's Most Sustainable Lodging Property"? Head over to the Gale River Motel in Franconia, NH, which uses a solar panel array to generate over 100% of the property's electricity. Plus, they implement sustainable cleaning practices, use ENERGY STAR® certified appliances and have a strong recycling program. While you're there, enjoy some leaf-peeping, hike the beautiful Franconia Notch State Park or enjoy a trip to nearby Echo Lake.
If a trip to the White Mountains is on your to-do list, consider staying at the Mountain View Grand Resort & Spa in beautiful Whitefield, NH. This historic, 19th-century resort was included in this year's Condé Nast Top 30 Resorts in the Northeast, and with good reason. You'll find both history and luxury here. And even better? It's highly efficient, thanks to the help of Eversource. The utility helped this business install a heat pump system, extensive lighting upgrades and a comprehensive air-sealing and insulation plan. So while you're planning your trip to New Hampshire's most iconic fall destination, keep this resort in mind.
No matter where or how you choose to celebrate the fall season, your NHSaves® utility partners hope you'll join them in acknowledging and supporting the businesses that make our state such a great place to live and work. Interested in getting involved in energy efficiency measures at home? Check out our residential page for incentives and rebates to help you get started. Or, if you're a business looking to get started (or continue) on your energy efficiency journey, visit our businesses & municipalities page for information on incentives that can help you offset upfront costs.