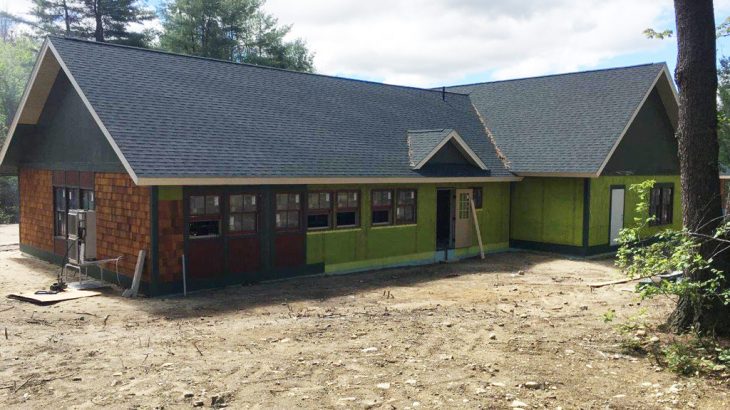 Holderness, NH
Doubling Up On Size and Energy Efficiency
For nine years, the Squam Lakes Natural Science Center had been running the popular Blue Heron School for children ages 3 to 6. In recent years, students were being turned away due to lack of space, and a new facility was badly needed. In 2019, Squam Lakes opened a new Early Childhood Education Center following a capital campaign that raised $1.2 million to cover the cost of construction. The 4,000-square-foot center is twice as large and can now accommodate 40 students — an increase of 100% — in more spacious classrooms. Of course, that expansion could have also greatly increased heating and electric costs. But with guidance from New Hampshire Electric Cooperative, the center installed highly efficient LED lighting and state-of-the-art heat pumps. With financial incentives designed to cover 75% of the cost to upgrade to high efficiency, and with energy savings, the installations are projected to provide a return on investment of 379%.
Early Guidance a Key to Savings
Even before construction began, the center was on track toward being energy efficient. With the installation of LED fixtures throughout the interior and exterior of the building, the center qualified for $1,075 in incentives, with a projected savings of 1,700 kilowatt hours annually. The center also installed two energy-efficient heat pumps that provide the heating and cooling for the building without the need to burn fossil fuels and received $2,500 in incentives.
"We were looking to make the building as energy efficient as possible," said Iain MacLeod, Squam Lakes Executive Director. "We met with New Hampshire Electric Cooperative very early in the process, and they were very helpful in giving us guidance as to what made sense. It confirmed that we were heading in the right direction."
Project Highlights
| | | | |
| --- | --- | --- | --- |
| Cost of Project | NHSaves Incentives | Annual Energy-Efficiency Savings | Simple Payback |
| $22,149 | $3,575 | $3,255 | 4 months |
"New Hampshire Electric Cooperative was very good at walking us through the different options and incentives," said Iain MacLeod, Squam Lakes Natural Science Center Executive Director. "There was also great follow-up. They sent us the forms, and after we filled them out, they double-checked to make sure that everything was completed. Joe Lajewski, the Energy Solutions Program Administrator for New Hampshire Electric Cooperative, even personally dropped off the incentive checks."