Heat and cool your home more efficiently with residential rebates offered by your NHSaves® utility partners.
Incorporate Energy Efficiency Into Your Lifestyle
Looking for ways to incorporate energy efficiency into your daily routine? Use these resources from your NHSaves utility partners to get started.
When investing in a new heating system, there are number of things to consider, including finding the right contractor, choosing the right system (for example, a furnace or heat pump), and properly sizing your system for maximum performance and efficiency.Read more
---
Drain sediment from your water heater tank. Sediment build-up shortens the life of your water heater and reduces its efficiency. Consult your owner's manual for more information. Read more
---
If your household appliances (like dishwashers) allow, lower your water heater's temperature to 120 degrees. For every ten degrees lowered, you can expect to save up to 5% in energy costs. Read more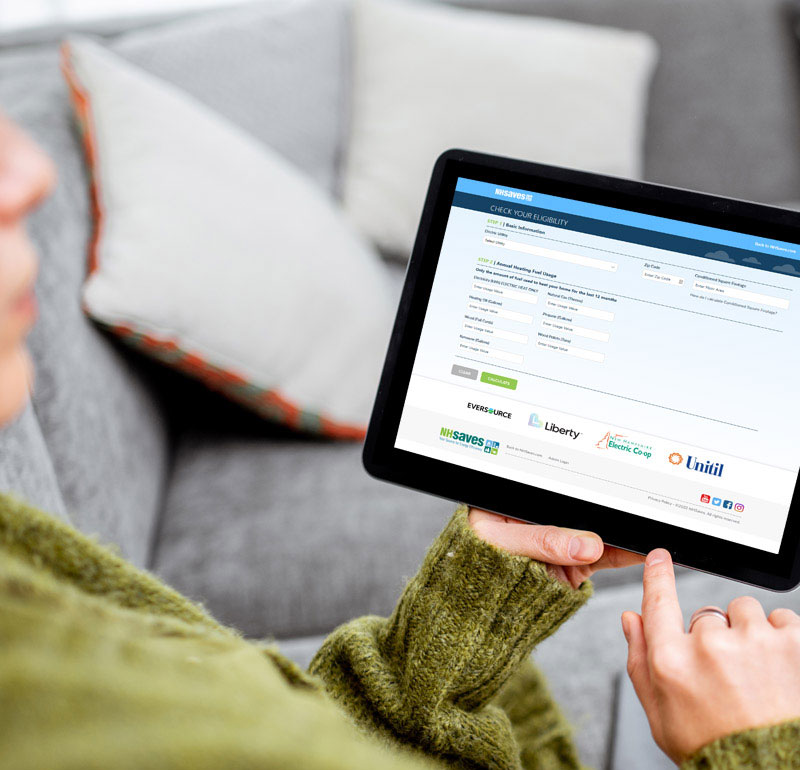 Home Performance with ENERGY STAR®
Looking for a whole-house approach to improving energy efficiency and comfort? See how Home Peformance with ENERGY STAR can do just that.