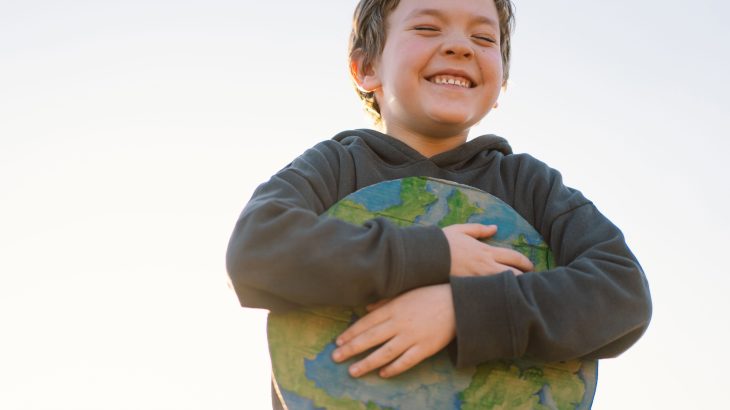 So, you've heard of energy efficiency—but what does it mean? According to the Office of Energy Efficiency and Renewable Energy, the term "energy efficiency" is defined as the use of less energy to perform the same task or produce the same result. Simply put, it means getting more bang for your buck.
October is Energy Awareness Month, making it the perfect time for you to get started on implementing new, energy-efficient habits into your daily routine. So where do you start? This will look a little different depending on who you are. But whether you're trying to save energy for your home, business or town, the benefits are the same: Saving energy helps to improve the reliability of the electric grid and making our homes, businesses and towns more sustainable and more comfortable places to live and work, both now and in the future.
Residents
As a New Hampshire resident, you can start saving energy by making upgrades to your home. Weatherizing; recycling an inefficient, working refrigerator or freezer; or switching from an electric resistance water heater to a heat pump water heater are all smart ways to get started.
Home weatherization provides a comprehensive, whole-house approach to improving energy efficiency and comfort by having a contractor audit your home and offer suggestions such as adding insulation, upgrading your lighting and weatherstripping your doors and windows. Your NHSaves® utility partners Eversource NH, Liberty, New Hampshire Electric Cooperative and Unitil offer meaningful incentives of up to $6,000 in rebates on overall improvement costs to help you get started.
Heat pumps work like a refrigerator in reverse, using electricity to transfer heat from a cool space to a warm one. An electric heat pump water heater pulls heat from the room and transfers it into the tank at a higher temperature to heat the water, making it two to three times more energy efficient than a conventional electric resistance water heater, according to the Department of Energy (DOE). Your NHSaves utility partners have coordinated with several retailers across the state to offer an instant in-store rebate of $750. You can receive this offer now through December 31, 2022.
Businesses & Towns
New Hampshire business owners and towns also have ample opportunities to save energy through the programs, rebates and incentives offered by the NHSaves utility partners. With instant rebates on new or replacement equipment and programs such as the Commercial & Industrial Retrofits program and the New Equipment & Construction program, savings are just around the corner.
Commercial customers of Eversource NH, New Hampshire Electric Cooperative or Unitil can receive instant rebates for qualified high-efficiency electric HVAC equipment, LED lighting, commercial food service equipment and commercial natural gas water heating equipment. Liberty offers similar rebates directly to contractors or customers.
The Commercial & Industrial Retrofit program provides technical expertise as well as rebates and incentives on equipment such as lighting and controls, variable frequency drives and custom projects, helping you to improve the efficiency of your building while saving energy.
If you are planning to build a new facility, it is important to consider energy efficiency from the start. New equipment and construction savings are available through the NHSaves utility partners for businesses or municipalities that are building a new facility, undergoing a major renovation, or replacing failed (end-of-life) equipment.
Now that you're feeling a little more knowledgeable about what energy efficiency is and how to implement it, what are you waiting for? October 5 is Energy Efficiency Day, meaning there is no better time to get started on making small changes that can make a big impact on your energy usage—and our state.