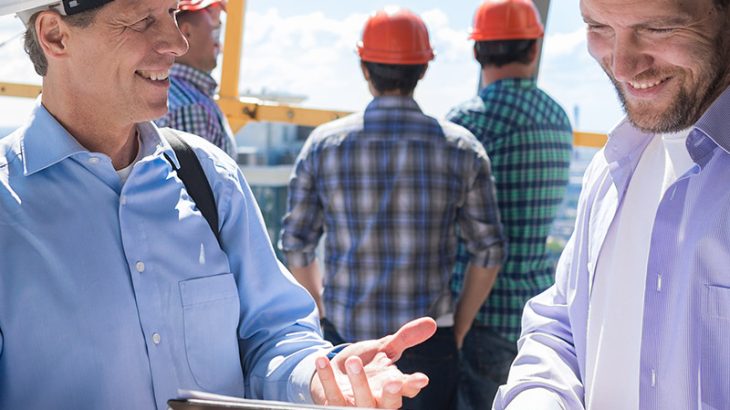 If you're wondering if an electric heat pump could be the right fit for your business, here are five reasons why the answer is "yes."
Improved air quality
Lower operating costs
A quieter workspace
A more controlled environment
A smaller carbon footprint
Through the NHSaves program for new equipment and construction for businesses and towns, the New Hampshire utilities are able to help businesses throughout the state complete major energy efficiency upgrades through guidance and financial incentives.
New equipment and construction incentives are offered to any commercial or industrial customer building a new facility, undergoing a major renovation, or replacing failed (end-of-life) equipment.
The benefits include:
Improved air quality. Electric heat pumps eliminate fumes created by other forms of heating while filtering and circulating the air in a building to create a healthier environment, which is more important than ever.
Lower operating costs. According to the U.S. Office of Energy Efficiency & Renewable Energy, heat pumps can produce one-and-a-half to three times more heat energy than the electricity they use. That kind of efficiency translates into savings of hundreds, if not thousands, of dollars a year on heating and cooling.
A quieter workspace. The jarring sound of a furnace turning on or the shaking of pipes coming through an oil- or coal-fired heating system can be an unwanted disruption in the workplace. According to a report by Evergreen Energy, the noise levels in decibels of a heat pump are 42, slightly higher than the sound inside a library (40), and considerably lower than a dishwasher's sound (80).
A more controlled environment. Heat pumps allow for quick and easy temperature control for both heating and cooling. That's because a heat pump system not only brings warm air into a space to provide heat, but also takes it out and replaces it with cooler air during warmer months.
A smaller carbon footprint. Here's a concise primer from the New Hampshire Electric Cooperative on why heat pumps are eco-friendly: "Utilizing heat pumps reduces fossil fuel consumption. As the heat pump does not burn anything at the heat energy source, there are no additional carbon emissions other than the small amount of electrical energy required to run the compressor."
By working with the New Hampshire utilities to install new heating and cooling equipment or upgrade your current system, your business is eligible for cost-saving rebates. In addition to rebates, the New Equipment & Construction program offers technical assistance to help customers identify and purchase premium energy-efficient equipment and measures.
The process is simple:
Contact your local utility for an application and assistance.
We will review your proposal and estimate your rebate amount or make you a rebate offer to install certain energy-efficient equipment.
The actual rebate amount is based on the final product installed.
Enjoy a healthier and more efficient heating and cooling system that is better for the environment.