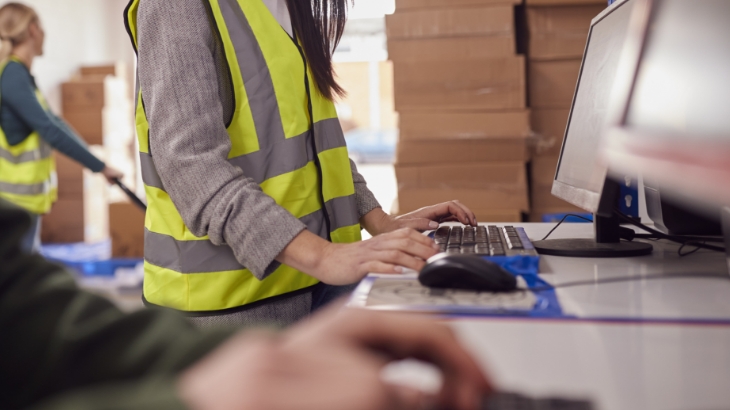 According to ENERGY STAR®, U.S. small businesses alone spend over $60 billion per year on energy costs. So whether you're a two-person team working out of the garage, a large corporation with facilities around the country or anything in between, there may be opportunities for your business to cut back on energy-related costs.
Your NHSaves® utility partners provide solutions, programs and incentives to get your business on track to being as energy efficient as possible. Use these ten tips to get started:
Conduct an energy audit of your building. The simplest way to get started with saving energy is to perform an energy audit. Contact your utility provider to learn more about energy audit options available for commercial properties.


Turn off lights when not in use. Regardless of what type of bulb you use, turning your lights off when not in use will help your business save on energy bills. To save the most energy, consider switching to ENERGY STAR certified LED bulbs, which use at least 75% less energy and can last up to 25 times longer when compared to traditional incandescent bulbs. By adding controls to your lighting—occupancy, vacancy, daylight harvesting—you will save even more.


Use natural light to your advantage. If your business lets in an abundance of sunlight, this can reduce the need for artificial lights during normal business hours. Plus, in the cooler months, it can help to heat your space, so you can turn your thermostat down a few degrees.


Prevent phantom energy loads. When equipment is left plugged in but not in use, it is still using electricity. Connect computer monitors, printers and any other equipment possible to an advanced power strip to make turning the power to these devices on and off as simple as just a click. Your NHSaves utility partners offer discounts on advanced power strips through the online storefront.


Purchase ENERGY STAR certified equipment. When you see the ENERGY STAR logo on appliances, this means they have been evaluated and independently certified by the Environmental Protection Agency to help consumers make informed decisions on energy-efficient products.


Install a programmable thermostat. Just as in your home, your business's energy bills could benefit from setting your thermostat as low as is comfortable in the cooler months and as high as is comfortable in the warmer ones. To save even more energy, install a programmable Wi-Fi thermostat, available from the NHSaves online storefront, that allows you to set your thermostat to operate at peak temperatures during business hours and lower or higher (depending on the season) during off hours.


Clean or change HVAC filters regularly. Each time you use your heating or cooling system, air and particles are flowing through it. Make sure to clean or change filters regularly, as a dirty filter makes it harder for the appliance to work efficiently.


Conduct regular equipment maintenance and replace when needed. Maintaining your equipment is important to keep it running at its most efficient. If your equipment has reached the end of its life, replacing it is just as important. Your NHSaves® utility partners offer instant rebates for businesses on a variety of qualified new or replacement equipment, including LED lighting, electric HVAC equipment, commercial food service equipment and commercial natural gas water heating equipment.


Consider adding an electric heat pump. According to the U.S. Department of Energy, heat pumps can produce up to three times more heating and cooling energy than the electricity they use. That means less money spent on energy bills and more money saved on your bottom line.


Make sure your building is properly insulated. If your building is not properly insulated, you could be seeing additional costs on your heating and cooling bills. Insulation, as well as weatherstripping and caulking, make for a more airtight building envelope, which equates to a more energy-efficient business. It's important to do this right the first time, as it is easier to design and build a well-insulated building than it is to fix the problem later.

Your NHSaves utility partners can help you save energy and money on new construction with rebates and incentives.