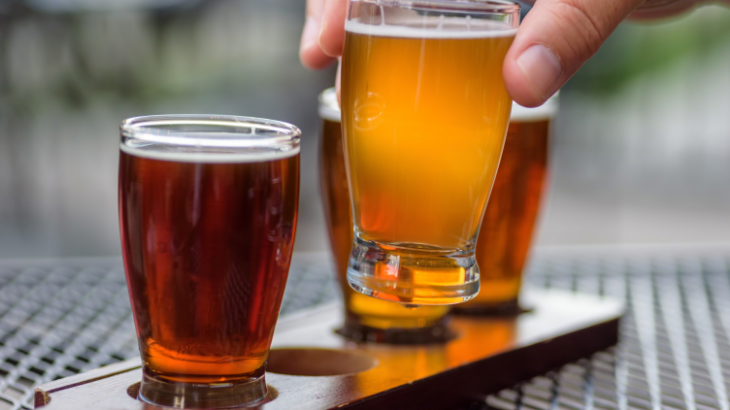 Hampton, NH
New Hampshire. Smuttynose was founded in 1994 by the folks who started the Northampton and Portsmouth Breweries. Smuttynose products are distributed in 25 states; Washington, DC; Puerto Rico; Sweden; the UK; South Korea and Germany. Smuttynose opened its new brewing facility at Towle Farm in Hampton in May 2014.
PROJECT SUMMARY
Smuttynose Brewery partnered with Unitil to include energy efficient technology in its new brew house. By taking advantage of Unitil's energy efficiency programs, Smuttynose is saving more than 11 million kWh over the lifetime of its equipment that's enough to power 1,500 homes for a year. The amount of carbon dioxide Smuttynose is removing from the atmosphere is the equivalent of planting 313,444 trees.
Through Unitil's energy efficiency programs, Smuttynose was able to incorporate several innovative and energy efficient brewing technologies for its new facility, including a new compressed air system that reduces electrical consumption by 6,017,880 kWh over the lifetime of the equipment. This represents a $722,145 savings for the brewery. Smuttynose also installed innovative heat recovery chillers, equipment that chills water during the brewing process. The new chiller recaptures heat that is normally lost through this mechanical refrigeration process and uses it to heat the plant. Combined with new energy efficient natural-gas-fired steam boilers, Smuttynose will save an estimated 1,020,000 kWh and 375,000 natural gas therms over the lifetime of the equipment. Combined, this represents a total estimated savings of $497,400 over the lifetime of the equipment.
Unitil also helped Smuttynose incorporate energy efficient lighting systems that will save 1,560,000 kWh and $187,200 over the lifetime of the equipment.
"Smuttynose is a great example of a company that takes sustainability seriously and set its standards high. We were pleased to provide solutions to help it realize its goal of becoming an energy efficient brewery."
-Tim Noonis, senior business development executive, Unitil
Other energy efficiency measures include variable frequency drives that regulate energy usage of the brewing process mechanics, a carbon dioxide vaporizer that captures cold air from the carbonation process to cool the warehouse and a special centrifuge, which allows Smuttynose to increase yield by capturing beer that normally would have been lost in the sediment removal process.
Smuttynose's efforts were so successful that it will soon offer a special sustainability tour of its facility. Visitors will learn about all the energy efficient measures throughout the brewing process.