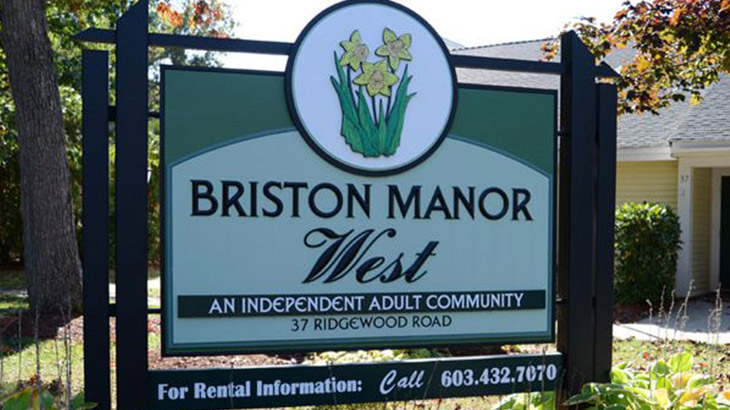 Bedford, NH
Briston Manor West, a senior independent living community in Bedford, had a lot of trouble with ice dams. The 46-unit complex had so many air leaks melting the snow that ice dams tore down gutters. Maintenance crews spent countless hours knocking down icicles and trying to remove the ice dams.
Dawn Foote of Avise Properties (Briston Manor West's property manager) called a heating contractor, who suggested an energy audit through Liberty Utilities. Liberty recommended Shakes to Shingles Inspection Services and Yankee Thermal Imaging (two of the program's participating weatherization contractors) to determine energy efficiency upgrade opportunities.
The energy assessments revealed warm air entering each attic from the heated apartments below. Low levels of attic insulation, detached ductwork, and heat from the flue pipe of each unit's heating system also contributed to warming the attics. Blower door testing confirmed the amount and source of the air leakage.
Air sealing and additional insulation was recommended to reduce ice dams, improve tenant comfort, and decrease gas bills. High efficiency natural gas furnaces were also recommended. Old flue pipes would be removed from the attic and vented through the side of the units, providing better air sealing and air quality.
While replacing the 46 heating systems added significantly to the project's price tag, energy savings, reduced maintenance costs, and utility incentives through the ENERGY STAR® Appliances program clearly made the furnace investment worthwhile. "Initially, we were just going to insulate the units, but with the heating system rebates we realized that we could provide added comfort and savings for our residents as well,"said Dawn Foote.
Liberty worked with the local electric utility to provide energy-saving improvements such as faucet aerators, water-saving shower heads, and LED lighting.
By taking advantage of both incentive programs, Briston Manor West reduced total project costs by 44%, reduced future maintenance costs for ice dams and heating system repair. Residents will save on their monthly heating bills year after year.