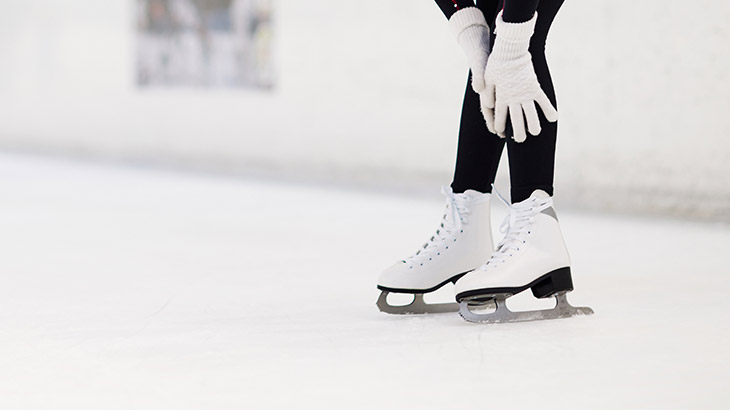 Keene, NH
Eversource energy efficiency expertise and the company's cost-saving incentive programs, along with design engineering partner DMI, played key roles in helping the nonprofit Keene Community Ice Arena (Keene Ice) recently open an energy-efficient $6 million facility in a former City of Keene public works warehouse.
The arena, which officially opened in April, is a private/public partnership, made possible by donations from businesses and individuals and a tax-exempt bond provided by the city, and designed for significant energy efficiency savings. "We focused on providing the community with an energy-efficient rink, and after our design was complete, Eversource and DMI reviewed it and provided us with an impressive detailed report that quantified the project's energy efficiency features," says Richard Beard of the Keene Ice board of directors. "The support Eversource provided Keene Ice throughout the project proved very helpful in making this project a great success."
Eversource Senior Energy Engineer Randy Dixon adds, "We helped the project design team identify a dozen innovative energy efficiency measures, from state-of-the-art LED lighting and controls to a special water treatment system that allows the Zamboni ice-making machine to resurface the rink with cold water instead of hot, and that all offered incentives through our New Equipment and Construction program," says Dixon.
Eversource's incentive contribution was more than $68,000, and the energy-efficient equipment will help Keene Ice save more than 200,000 kilowatt hours each year and more than $25,000 in electricity costs annually. "The energy efficiency measures covered a wide range of the rink's operations, and included icemaking equipment, lighting, insulation, and dehumidification.
"It was great to be supportive of a project in one of our communities where, right from the beginning, everyone was on board to make this an example of how energy-efficient an ice rink can be," says Eversource Account Executive Paul Hausmann.