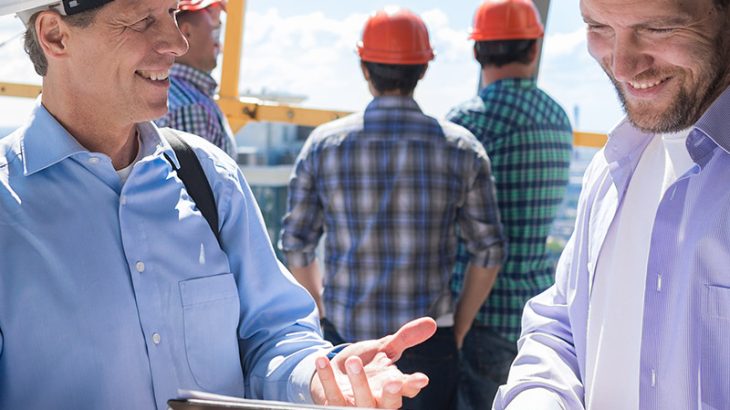 Living in New Hampshire has prepared us to bundle up when we go outside in the winter. Layers, layers and more layers. We should be able to get rid of those layers when we get home, so why is it that there always seems to be a chill in the air in some homes?
Drafts, especially in older houses, can keep your heating system working overtime, wasting energy and costing you money. Among the main culprits are entry doors.
Whether it's while you're opening the backdoor to let the dog go out or welcoming a holiday guest through the front door, the cold air will find its way inside. But there are ways to make sure your doors are not so welcoming to the cold, especially when they are closed.
Here are four tips to keep your door as weather tight as possible this winter.
1. Install New Weather Stripping
As your door ages, it can naturally shift or move around on its hinges, causing the original weather stripping to wear out or no longer fit properly to the door frame. Weather stripping is a primary insulating barrier to keep the cold out and should be replaced when worn or torn. Your replacement choices can range from adhesive foam, felt or even heavy duty interlocking metal stripping.
2. Door Maintenance
If your door sticks, jams or squeaks, it could be a sign that it has some wear and tear and may no longer be shutting tight enough to keep the cold air out. Proper maintenance includes:
Tightening any loose screws and knobs.
Cleaning the hinges.
Removing any dirt or debris built up along the edges of the door.
Re-caulking the seams of the door if necessary.
3. Replace or Add Door Sweep
A door sweep is one of the most important barriers against cold air. This small piece of plastic or rubber, attached to an aluminum strip, runs along the bottom of your door and helps decrease under-door drafts. Replacing or adding a door sweep could make a world of difference.
4. Just Get a New One
Everything has a life span, including your door. Replacing an old and worn out door can mean an upfront cost now, but will impact your energy bill down the road.
The energy efficiency of a door is tied into the material its uses (fiberglass, steel and aluminum are typically better at keeping out the cold than glass and wood). And remember, any door with glass windows, even if they are insulated, may reduce the cold you keep out and the warmth you keep in.
According to Energy Star, "fiberglass, wood cladding and steel with polyurethane foam core are among the most energy-efficient door materials available today."
Energy Audits and Weatherization:
Your door may just be one small element in operating your home as efficiently as possible. Calculate your home's energy efficiency to see if your home qualifies for a low cost audit and rebates on qualified improvements. Installing energy efficient upgrades can save you up to 20% or more on your annual energy cost.