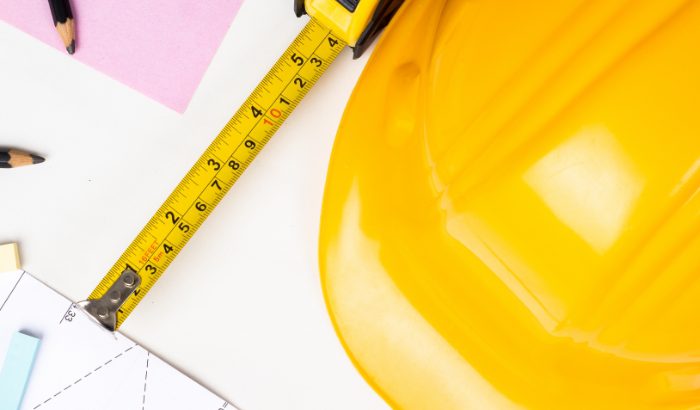 In the future, John and Barbara Williams see a day when electric cars become the norm, and they want to be ready.
That's one of the reasons that led them to build a home that would be as energy efficient—and energy productive—as possible. The result is a 1,300-square-foot home in Franconia named winner of the third annual NHSaves Drive to Net Zero Home Competition.
The home was one of three honored by the NHSaves utility partners for embodying the best in energy-efficient home-building practices. Prizes are $5,000 for first place, $2,000 for second and $1,000 for third.
First place: John and Barbara Williams home in Franconia. Tilia Restoration of Franconia was the builder and Eversource was the utility partner.
Second place: Jerry and Corrine Curran home in Conway. Beam Construction of North Sandwich was the builder and Eversource was the utility partner.
Third place: Daniel DiPiro and Carol Voloshin home in Concord. RH Irving of Salisbury was the builder and Unitil was the utility partner.
The Drive to Net Zero Home Competition was introduced in 2017 as a design-and-build competition for single- and multi-family homes.
Net zero homes produce as much energy as they consume by minimizing energy use through efficiency and meeting their remaining needs through renewable energy systems. In the case of the Williams' home, it has enough of a solar array to power their home and an electric vehicle.
Homes in the Drive to Net Zero Home Competition must meet criteria that include the project's cost effectiveness, the home's total estimated energy use, and, most notably, a home's score on the nationally-recognized Home Energy Rating System (HERS) Index.
Homes entering the Drive to Net Zero Home Competition are also participants of the ENERGY STAR® Homes program. Homes earning the ENERGY STAR label use 15–30 percent less energy than typical new homes.
"What we have learned from this competition is that more people are looking to build net zero every year. Of course, there is the positive impact it has on our environment, but also the impact it has on energy savings," says Michael Loughlin, Energy Efficiency Services Program Manager for Eversource. "There have been some brilliant designs and ideas to make it happen."
Here are three of those brilliant designs:
It's all about the details
For John and Barbara Williams, the idea of building a net zero home began 10 years ago with a desire to simplify their lives.
"We were tired of cleaning, maintaining and overpaying to heat/cool unnecessarily large homes," John says. "We measured the space we and our three pets were actually using and realized we only lived in about 900 square feet."
The couple eventually found the right land—a tract that was recently timber harvested and allowed for a south-facing home—and, most importantly, they found the right builder in Adam Nyborg of Tilia Restoration of Franconia.
"Adam laid out the technical aspects and we couldn't be more grateful to have lucked into working with Tilia Restoration," John says. "Beyond being super energy efficient, our home is likely one of the best-built homes the net zero competition has seen."
Among the home's features are:
Oversized roof eaves to aid in shading the house from the high summer sun and better protect the siding, windows and doors. "This was a minor budget bump, but is a huge aid in passive energy efficiency," John says.
Solar energy. "We intentionally oversized it to not only more than meet our current needs for power, heating and cooling, but to be forward compatible with the likely surge in availability and affordability of electric vehicles in the near future," John says. "Our solar array should not only be able to power the house, but also handle the needs of at least one electric vehicle."
The use of local, green and/or more sustainable or durable building materials includes hard-troweled concrete slabs, a steel roof, triple-pane windows and pine shiplap siding.
LED lighting and appliances that are ENERGY STAR rated.
Learning to make a dream come true
Jerry and Corrine Curran of Conway dreamed of owning a net zero home. Still, it wasn't until they took a course by energy consultant Marc Rosenbaum that they felt they had the fundamental understanding of what was involved to make that dream come true.
Two things the Currans realized:
You need the right builder.
You can achieve both style and functionality.
"We researched many good builders, but Beam Construction Associates was our choice and has an excellent reputation," Corrine says. "It is also an employee-owned company whose stated mission is 'to minimize adverse impacts on our world, while fostering environmental responsibility.'"
That resonated with the Currans.
"Throughout the construction process, we were impressed with their attention to energy-efficient detailing," Corrine says. "This resulted in an extraordinarily tight house, scoring the best blower door test our examiner had ever seen."
The Currans also worked with Beam on the design of the home. "We were able to design an aesthetically pleasing house, which demonstrates net zero can be beautiful and functional," Corrine says.
Key features of the home include:
Mini splits to provide heating and cooling
Induction stove top and convection oven
ENERGY STAR products that include heat pump water heater, clothes dryer and LED lights
Windows with the highest available R-value and thermal blinds to further increase the R-value for both winter and summer
Double-wall construction with spray foam on the outer wall and blown-in-blanket insulation to fill the rest of the cavity
Insulated entry doors
"We've achieved our goal," Corrine says. "We live in a house that has no combustion appliances, (and) we power our cars with solar energy."
Net zero with a water view: You can have it all
Dan DiPiro wanted to build a net zero home. Carol Voloshin, his girlfriend, wanted to live by the water. With some creativity, the couple found a way to have both with their home on the Contoocook River in Concord.
Dan says the creativity of Bob Irving of RH Irving Builders of Salisbury helped them achieve their goal while still being able to build in a flood plain.
"We elevated our house nearly two feet above the FEMA 100-year flood elevation and built it on an open foundation made of three beefy concrete components. We're also able to park four cars beneath it," Dan says. "Of course, this means the underside of our house is exposed, and this makes our net-zero house unusual.