ENERGY STAR® certified dryers use about 20% less energy than conventional models without sacrificing features or performance.
Innovative energy saving technologies, such as moister sensors that detect when clothe are dry and automatically shut the dryer off. Many ENERGY STAR dryers also include convenient features, such as steam cycles that can help save time on ironing cloths by preventing wrinkles.
About 80 percent of American homes have a clothes dryer, so the savings opportunity is huge. If all clothes dryers sold in the US were ENERGY STAR certified, Americans could save more than $1.5 billion year in utility costs and prevent greenhouse gas emission equivalent to more than 2million vehicles. To choose a dryer that saves energy and money while protecting the environment, look for the ENERGY STAR label.
For even more savings, consider ENERGY STAR certified heat pump dryers – they use almost 30 percent less energy than a conventional dryer. Heat pump dryers take in ambient air, heat it, and then recirculate it in the dryer to maintain the temperature without using much energy. Heat pump and hybrid heat pump models are eligible for our higher tiered rebates.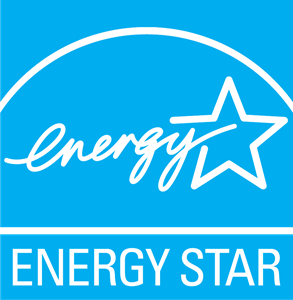 Rebate Details
There are three different technologies and rebate tiers available for ENERGY STAR certified clothes dryers. The rebates are specific to the technology purchased:
$40 rebate on ENERGY STAR certified conventional clothes dryers
$100 rebate on ENERGY STAR certified hybrid heat pump clothes dryers
$200 rebate on ENERGY STAR heat pump clothes dryers
Model must be ENERGY STAR certified and listed on NHSaves qualified products list at the time of purchase
Qualified Product List
Energy Star Buyers Guide
Eligibility Requirements
Electric clothes dryer must be ENERGY STAR certified
The ENERGY STAR certified electric clothes dryer must be installed in a participating utility's service area
Must be a residential electric customer of a participating New Hampshire utility
Limit of 2 electric clothes dryer rebates per year
Cannot be combined with any other utility offering
Purchase must be made between January 1, 2023 and December 31, 2023. Rebate is a limited time offer while funds are available and may be subject to change at any time
Rebate must be postmarked or submitted online no later than January 31, 2024