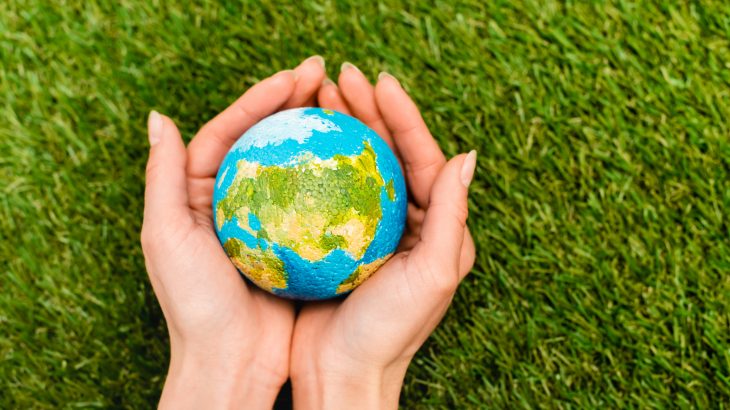 This Earth Day and every day, join us in saving energy to help save our environment.
Each year, we commemorate Earth Day on April 22nd. While we may think of this tradition as something we've known forever, the first Earth Day was only celebrated just over fifty years ago in 1970. This sparked what has become the modern environmental movement we know today. Energy efficiency is emission free and the cleanest, lowest-cost resource available to meet our energy needs while reducing reliance on fossil fuels, thus making it one of the most cost-effective ways to combat climate change. Every kWh or million MMBtu saved through energy efficiency programs offered by your NHSaves utility partners helps to reduce harmful greenhouse gas emissions, save customers money, and mitigate the need to generate additional power.
Introducing energy-efficient behaviors into your daily routine is easy. Small changes can lead to big impact for the Granite State. Did you know opening and closing curtains at specific times throughout the day can help regulate your home's temperature, reducing the need to run your heating or cooling system? Or that LED light bulbs use up to 90% less energy and last up to 15 times longer? Your NHSaves utility partners Eversource, Liberty, New Hampshire Electric Cooperative and Unitil have tips, tools and incentives to make getting started with energy efficiency as easy as 1, 2, 3.
Who is NHSaves?
Since 2001, the New Hampshire electric and natural gas utilities have worked collaboratively to administer statewide energy efficiency programs. These programs have achieved significant energy savings for our state's electric and natural gas customers while providing energy savings and protecting the natural environment by reducing the amount of carbon dioxide (CO2) and sulfur and nitrogen oxides released into the atmosphere due to reduced energy generation and consumption.
But the fact is, these programs wouldn't be successful without people like you. From 2018–2020, participation in the NHSaves energy efficiency programs helped our state eliminate 3,330,920 tons of CO2 from our environment. Participating New Hampshire residents and businesses saved 4,158,800 MWh (electric customers) and 14,078,696 MMBtu (natural gas customers), equivalent to the energy it takes to power 535,350 homes for one year and heat 144,694 homes for one year, respectively.
Energy efficiency offers all sorts of benefits, from economic to environmental to personal. Regardless of your motivation, being energy efficient leads to a higher quality of life for both you and those around you. Energy efficiency leads to more economical use of resources, cleaner air, and the preservation of New Hampshire's beautiful environment, both now and in the future.
So, this Earth Day (and every day), consider making the simple changes—when you save, NHSaves.