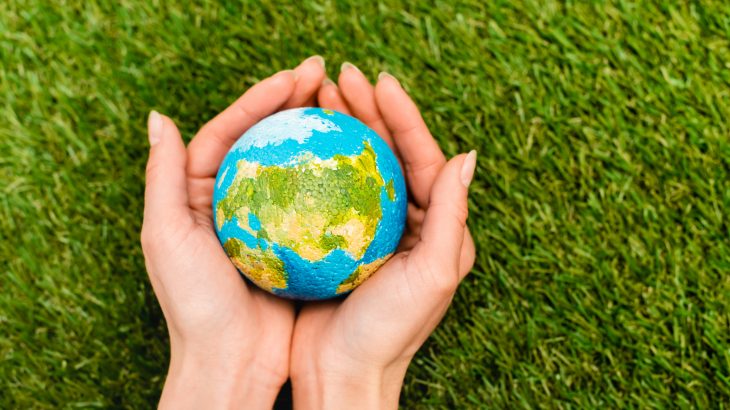 This Earth Day, consider how small changes can make a big impact on our environment.
Your energy-efficient behaviors are one of the most cost-effective ways to combat climate change. As you improve the efficiency of your home or facility, your electricity and gas use decreases, as does your need to rely on carbon-intensive power plants, thus reducing their carbon dioxide emissions. Implementing energy efficiency into your life doesn't require much work, and you can take it one step at a time. Your NHSaves utility partners have the tips, tools and incentives to put you on the path to using energy more efficiently.
Anywhere that energy is used, there is an opportunity to improve efficiency. Over the last few decades, the NHSaves energy efficiency programs have achieved significant energy savings for the state's electric and natural gas customers. Every kWh or MMBtu saved by New Hampshire residents and business owners through NHSaves energy efficiency programs helps achieve deeper energy savings, reduces harmful greenhouse gas emissions, saves customers money and mitigates the need to generate additional power.
Who is NHSaves?
For more than two decades, Eversource, Liberty, New Hampshire Electric Cooperative and Unitil have offered energy efficiency and demand response programs to residential and commercial and industrial (C&I) customers across the state of New Hampshire. These programs provide energy savings, promote economic development, reduce the need for additional capacity investments and protect the natural environment by reducing the amount of carbon dioxide (CO2) and sulfur and nitrogen oxides released into the atmosphere due to reduced energy generation and consumption. Energy efficiency is a vital part of keeping New Hampshire's residents, businesses and towns economically successful, now and in the future. The NHSaves utility partners provide residents and business owners with information, incentives and support designed to save energy, reduce costs and protect the environment statewide.
What makes these programs successful? You. Over 600,000 electric and natural gas customers installed energy efficiency measures in 2020, which resulted in over 130 million kWh of energy saved last year. That's enough to charge 11 billion cellphones! Since 2002, New Hampshire's electric and natural gas customers have installed energy efficiency measures that have resulted in lifetime savings of more than 19.1 billion electric kWh and 45.7 MMBtus, resulting in a cumulative customer savings in excess of $3.4 billion! The little things add up in a big way for the Granite State. By investing in energy efficiency, you're supporting the delivery of cost-effective energy efficiency programs to customers. This not only helps lower your energy bills, but generates local jobs, reduces the energy dollars that go toward out-of-state energy generation, and increases the quality of the state's building stock. Businesses that invest in energy savings become more profitable. Those profits can then be invested into operations and personnel. Towns and cities can use taxpayers' dollars to fund critical infrastructure and public services.